Our virtual events give you access to gatekeepers at top business programs around the world and recruiters at top MBA employers all in one place. Whether you are exploring your graduate business program options, deciding which school to attend, or thinking about your career path once you've been admitted, our events will give you the information, insights and candor you need to take the next step.
Our non-MBA admissions events cater to prospective students considering a graduate business degree such as a Masters In Management, Masters In Finance, Business Analytics, or other graduate-level specialization, and those who are interested in an undergraduate business major.
Upcoming sessions, webinars, interviews, coffee chats and more with our partners.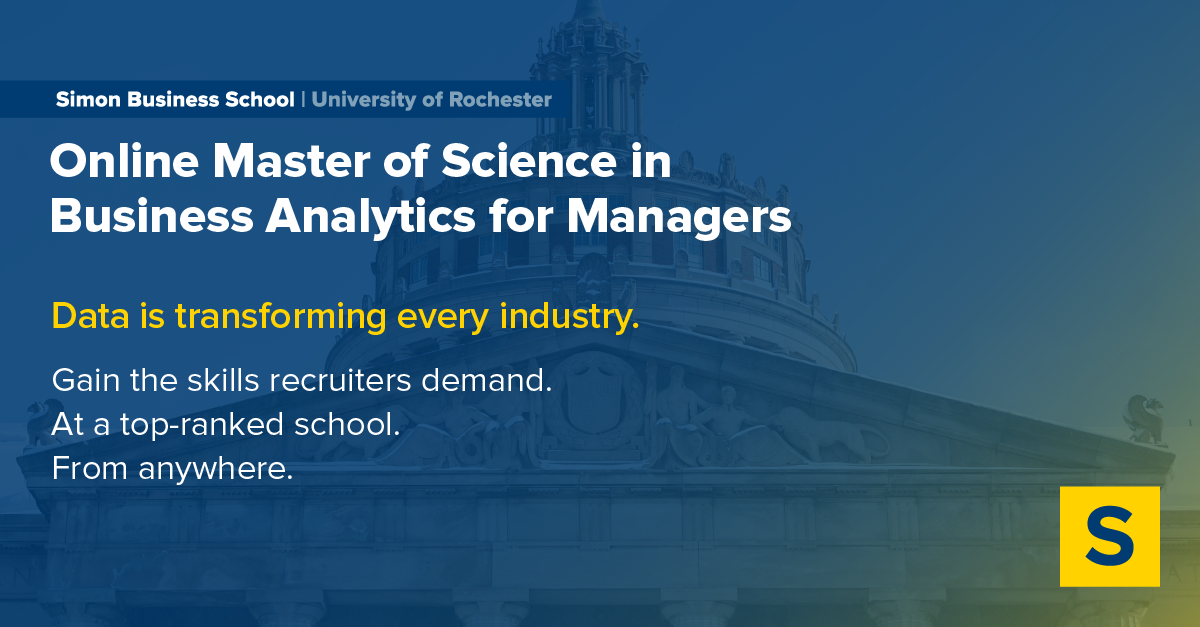 Why Business Analytics? Simon Business School Online MS in Business Analytics - January 24, 2022
Simon Business School, takes its analytics expertise online with the launch of a new Online Master of Science in Business Analytics for Managers. With data transforming every industry, current managers or those aspiring to lead must master the critical skills and tools required to advance their careers in a data-driven environment. Find out what skills recruiters demand and how Simon's Online MS in Business Analytics for Managers works with your career and lifestyle in mind during this discussion with John Byrne, Sevin Yeltekin (Dean, Simon Business School) and Mitch Lovett (Senior Associate Dean, Education and Innovation, Simon Business School). Application fee waiver for all registrants!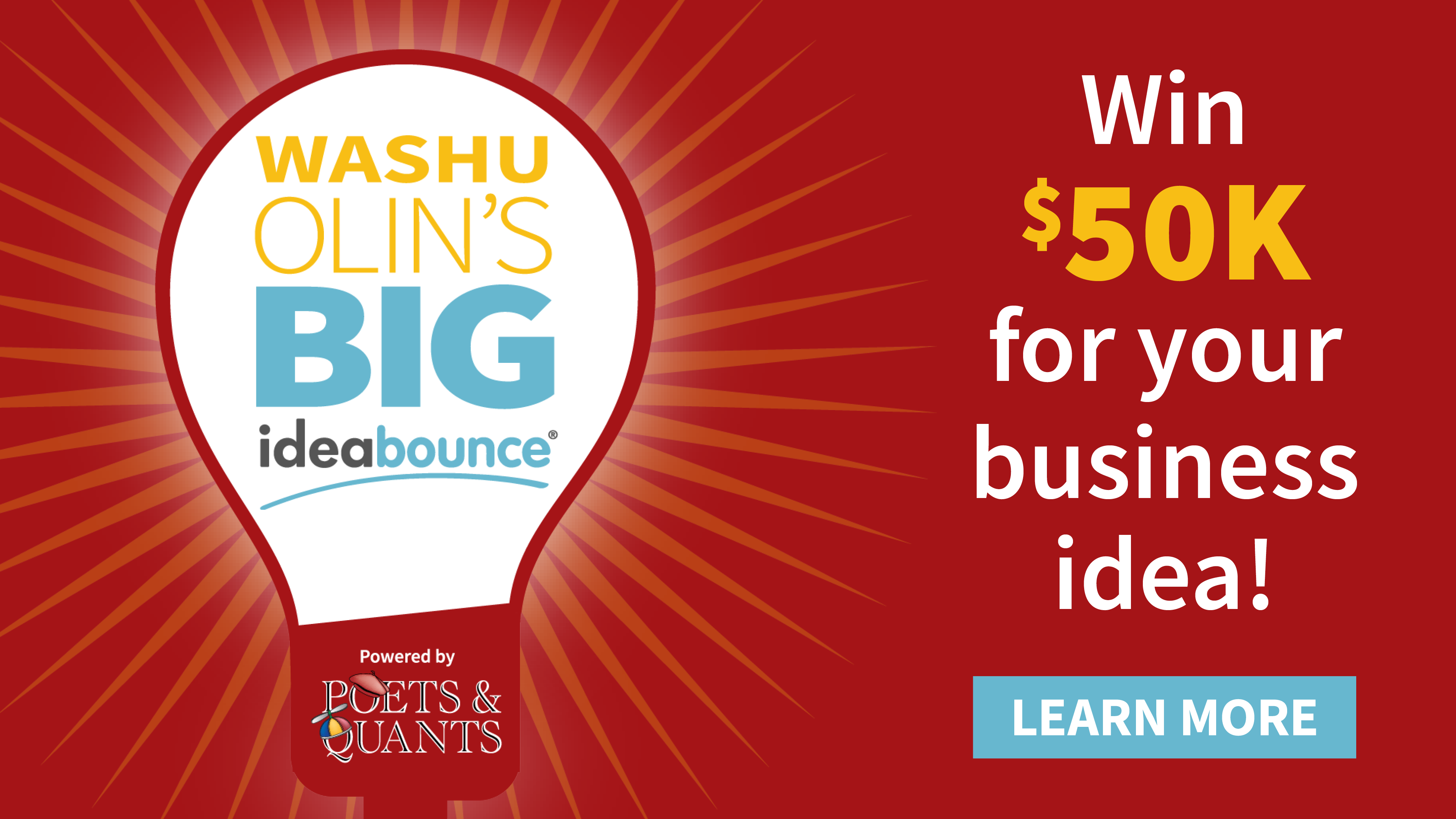 ideaBounce
WashU Olin's BIG IdeaBounce® powered by Poets&Quants is a pitch contest open to all current undergraduate and graduate school students OR any prospect interested in a graduate business school degree.
Partner With Us
If your program or school would like to host a webinar or participate in one of our Admissions Events, please contact sat@poetsandquants.com