A virtual event for those considering a specialized business masters degree. This insightful and informative event series is for you if:
you are exploring the idea of a general MBA or specialized degree,

deciding which specialization is right for you and your career aspirations, or

have been accepted and are deciding which program to attend.
During the event, we'll explore a variety of graduate business degrees such as Masters in Management (MiM), Finance, Business Analytics, Quantitative Management, Product Management, and more.
OCTOBER 19 & 20, 2022: A SPECIALIZED MASTERS & YOUR CAREER
The Admissions Directors and Career Development teams from the world's leading business Master's programs share exclusive information and insights.

Understand how career development staff at top programs work with students to align interests, experience, and career aspirations.

Get the insider scoop on the latest in recruiting and career trends.




Explore common career path options for various degrees.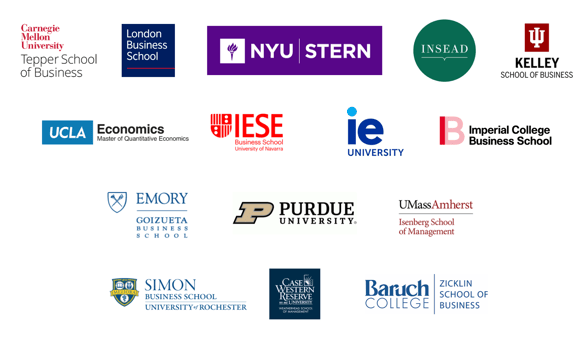 EARLIER THIS YEAR

MARCH 8 & 9, 2022: THE DECISION-MAKING PROCESS
The gatekeepers and recent alumni from leading business Master's programs will join us to share insights and advice.

Learn how to stand out in the process, avoid common application mistakes, explore scholarship opportunities.

Explore various specialized degree options and learn how to assess finding the right fit for you, your experience, and your career aspirations.

Understand p

rogram options, curriculum flexibility, and unique course offerings.

Hear from alumni about the learning experience, various career paths, and the impact of the degree on their careers.