An exclusive event for those considering a graduate business masters degree.
This insightful and informative event series explores Masters in Management, Finance, Business Analytics and other specialized business degrees, to help determine which degree is the best fit for you, your skillset, and your career aspirations.
Through discussions with business school leaders, alumni, current students, admissions and career development teams, John A. Byrne and Matt Symonds invite you to join in to explore the benefits of specialization, the student experience, navigating the decision making process and more.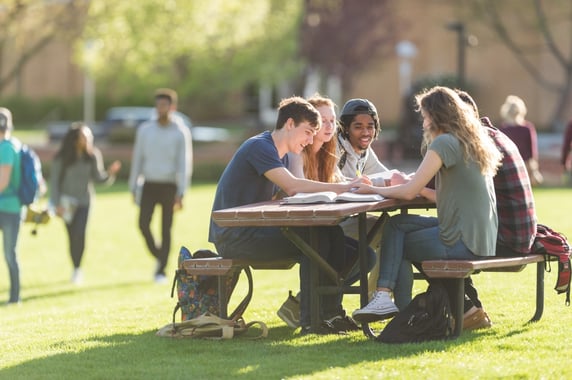 OCTOBER 24th & 25th, 2023
Joint Interviews: Top graduate business schools' Career Development teams and alumni share their wisdom and expertise on how a specialized masters can bolster your future career goals.
Moderated Panel Discussions:
The Student Journey – From Choosing a Program to Your Career with a Specialized Degree: Tap into the personal stories of alumni as they share their journey, why they considered a graduated business degree in the first place, how they decided on a program, how the degree has advanced their career and more.
Where A Specialized Business Degree Can Take Your Career: Transform your degree into your dream job. During our in-depth discussions with university career teams and alumni, you will get the inside scoop on career path options, recent field reports, the job market, and the best program to help you take the next step in your career.
EARLIER THIS YEAR - MARCH 14th & 15th, 2023
One to One Interviews: We'll host program directors and current students from top graduate business programs to share their insight and experiences to help determine the right path for YOU!
Moderated Panel Discussions:
The Student Experience: Campus culture, student life, and the local community all play a role in determining the right program for you. Explore graduate business opportunities from all sides to determine which aligns best with your aspirations.
The Benefits of Specialization:

Take a deep dive into the curriculum of a specialized business program to find out what you'll learn, how it can help set you up for success, your career prospectus, and more. Explore how a specialized masters degree can help not only with your professional advancement, but also your personal development.